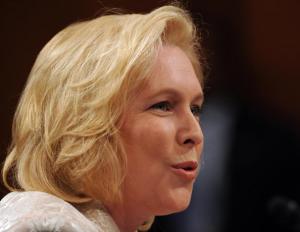 Senator Kirsten Gillibrand raised $2 million in the last three months, her campaign announced this morning, bringing her grand total just north of $10 million since she took office last January.
The junior senator's fundraising prowess helped discourage a parade of would-be big-name challengers, even as polls continue to show the senator as potentially vulnerable.
Her campaign contends that's simply because she's unknown to most voters–a problem that $7.2 million in cash on hand could help rectify.