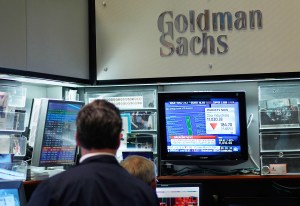 When Senator Carl Levin asked Goldman CFO David Viniar if he thought the deals he was peddling were—as described in an email—"shitty," Mr. Viniar responded diplomatically. "I think that's very unfortunate to have on email," he said.
Today, he can breathe a bit easier. The Wall Street Journal reports that Goldman Sachs has instituted a strict ban on swearing across all electronic communications. Emails, instant messages and even texts from company phones are now subject to strict anti-profanity software that either alerts the user that he his message contains explitives or bans the sending outright.
A Goldman spokeswoman said: "Of course we have policies about the use of appropriate language and we are always looking for ways to ensure that they are enforced."
News of the ban was reportedly delivered verbally, of course, so users still aren't sure whether inappropriate acronyms—such as WTF, an example given in the article—are fair game. Our question: how about BSD? Email us if you know.