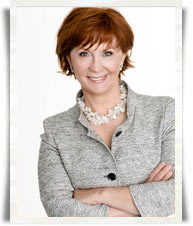 Janet Evanovich, author of the blockbuster "Stephanie Plum" and "Unmentionable" books, is leaving St. Martin's Press for Random House. Editor Jennifer Hershey of Ballantine Bantam Dell acquired the rights to Evanovich's next four novels, with the first to be released in summer of next year.
In her announcement, Random House President and Publisher Gina Cantrello called Evanovich "one of just a handful of prolific novelists who are truly a growth brand."
"We've had a good relationship and I truly am sorry that we're unable to come to terms," St. Martin's publisher Matthew Shear, told The Times. He wouldn't comment on Deadline's report that Evanovich had demanded a $50 million dollar advance.
"I started my career as a Bantam author," said Evanovich in a statment, "and I'm very excited to be returning."