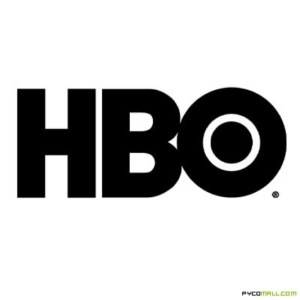 Yesterday, when HBO announced that they were going ahead with a series order for Luck, most of the internet met the news with a collective shrug. Not because Luck isn't poised to be one of the most highly anticipated shows of 2011 — spoiler: it already is — but because of course HBO picked it up for series. Because what network wouldn't want a show about the underbelly of horse racing that was written by David Milch (Deadwood), directed by Michael Mann and co-starred Dustin Hoffman and Nick Nolte? The saying "It's not TV, It's HBO" has never seemed more appropriate, especially with the Martin Scorsese and Terence Winter (The Sopranos)-led Boardwalk Empire hitting television in September. But which will be King of the network? The Observer investigates:
Behind-the-Scenes Pedigree
Yes, everyone is excited to see a Martin Scorsese directed television show — but how much input could he have had post-pilot when he's been busy working on a cadre of film projects? Based on that alone, Mann seems like he might be more invested in the success of Luck. And while everyone loves The Sopranos — and though Matthew Weiner was able to break out on his own with Mad Men — with due respect to Terence Winter: He isn't David Milch.
Advantage: Luck.
Cast
By sheer quantity, Boardwalk Empire wins in a landslide. Among the sprawling cast for the 1920s set Atlantic City epic are Steve Buscemi, Michael Shannon, Michael Pitt, Michael K. Williams, Kelly Macdonald, Paz de la Huerta, Dabney Coleman, Gretchen Mol, Michael Stuhlbarg and Stephen Graham. Still, Luck has its fair share of character actors, too — Richard Kind, Jason Gedrick, Dennis Farina, John Ortiz — and gets to boast about Dustin Hoffman and Nick Nolte. And those dudes are movie famous.
Advantage: Tie.
Longevity
With its ensemble feel and expansive backdrop, Boardwalk Empire feels like a show that could be on for years to come — continually winning Emmy Awards, critical praise and a devoted audience. Luck will have those three things too — Jon Hamm better win his Emmy before Dustin Hoffman starts getting nominated — but does anyone think this is a series destined for the long haul? Like Michael Mann and Dustin Hoffman won't have other things to do (read: movies). And that's to say nothing of the outsized personalities of Hoffman, Mann, Milch and Nolte, which might adapt as well behind-the-scenes as oil does to water. Luck figures to burn bright and fizzle quick — and there's nothing wrong with that. However…
Advantage: Boardwalk Empire.
So, a tie. Which should have been expected, since with shows the the only losers are those people who don't have HBO yet.