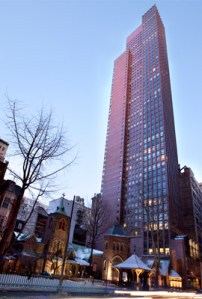 – Laura Huberfeld, wife of Murray, chairman of hedge fund Centurion Credit, just dropped $12 million at 535 West End Avenue. The sale is listed as a residential condo in city records, though the building is mainly used for office space and retail.
– Kevin Rakin, chairman and CEO of Advanced BioHealing, Inc., a bioengineering company, purchased an apartment in the Sky House condo at 11 East 29th Street for roughly $2.1 million, according to city records.
Editor's note: This item reflects a correction made July 14.