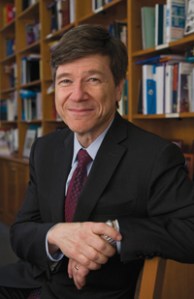 — Jeffrey Sachs, the noted Harvard economist and director of the Earth Institute, has just purchased an apartment at the Nevada Towers on 69th and Broadway, according to city records. The expert on global poverty paid $1.185 million, and the deed lists Mr. Sachs, his daughter and her husband.
— Actress Connie Fisher Stevens, who was once married to the singer Eddie Fisher, sold her 2,500-square-foot penthouse at Millenium Park for $7 million, The Real Deal reports.
— Make-up magnate William Lauder, CEO of Estée Lauder, has sold his apartment at 730 Park Avenue to his former wife, Karen Lauder, for $15 million.