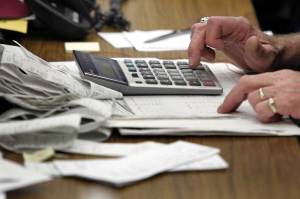 The Post reports that a chemistry department administrator at NYU was arrested this morning for a scheme that netted him $409,000 over five years. His method? Brazenly phony expense reports.
John Runowicz dug through the trash at Warehouse Wines off Washington Square Park and submitted customers' discarded receipts as his own, then received reimbursement.
Prosecutors pointed out that nobody even noticed these 10,000 receipts still read "Warehouse Wines" at the top. Another possibility: Everyone at NYU spends $1,500 a week on alcohol and expenses it.