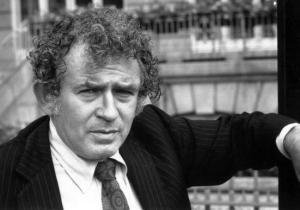 Last month, The Observer's Lee Siegel mourned the lack of contemporary Norman Mailers. "Fiction," he wrote, "has become culturally irrelevant."
After mulling this for a couple weeks, the British Telegraph has come up with a counterpoint. Fiction isn't dead, writes Henry Mount. It's just boring:
Something has gone wrong with the modern novel. As Martin Amis said last month, there just aren't enough enjoyable ones around. It's as if, to be taken seriously, you've got to be at least a bit boring. . . . Too much respect for the novel is part of the problem. In an age of literary festivals in every provincial town, and writing courses at every red-brick university, everyone is encouraged to be a writer, and writing is considered a sacred art. Well, if everyone writes, there'll be more bad novels. And if writing is thought sacred, they will become more boring.
Along the way, Mount mentions something he doesn't find boring: The Observer. It's "one of Manhattan's sprightlier, lighter reads," he says. Is this a compliment? We're not totally sure, but we guess we'll take it.