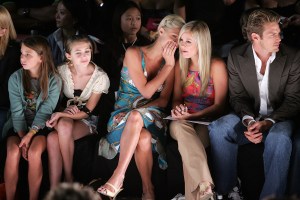 When we talked to Daily News staffers on Tuesday — after editor-in-chief Martin Dunn announced his resignation and Mort Zuckerman named his replacement, the Boston Herald's Kevin Convey — we heard that staffers were optimistic about the new leadership. Mr. Convey is passionate about reporting and the tabloid craft in a big city, they heard.
Keith Kelly hears a different rumor: that Mr. Convey is passionate about making cuts. He's a "slasher," who cut the Herald's newsroom by as much as 50 percent.
"The worry among some is that Convey's ability to execute cuts and make do with less — rather than his news judgment — may have been the key attraction for publisher Mort Zuckerman," writes Mr. Kelly. When we spoke with Mr. Zuckerman on Tuesday, he declined to discuss future cuts on the record.
The Awl's Nate Freeman has an excellent round-up of Mr. Kelly's Daily News rumor-hearing through the years.