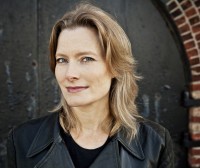 She tells The Times:
I'm hoping my next book will be a novel set in New York toward the end of World War II. I'm interested in women who built and repaired ships in the Brooklyn Navy Yard during the war – there were thousands of them. My research has led me in some fantastic directions; I was smitten by a cache of letters I found at the Brooklyn Historical Society written in the mid 1940s by a female riveter, Lucille Kolkin, to her new husband, Alfred, who was in the Navy.
From record executives to Rosie the Riveter, apparently. Egan's other current interests: army divers, Dickens, and bone marrow.