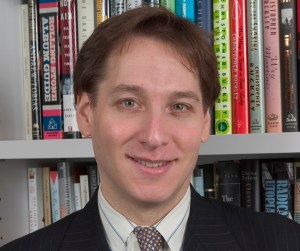 Jonathan Karp replaced David Rosenthal last month, and he's now begun to assemble his own editorial team at Simon & Schuster. Senior editor Amanda Murray has been fired, she confirmed today. Karp could not be reached for comment.
Murray was a longtime editor at S&S, where her authors included Mary Higgins Clark, Sandra Brown, Rebecca Barry, Robert M. Parker, Jr. and Simon Doonan.
Earlier this week, S&S hired Ben Loehnen of HarperCollins and Jofie Ferrari-Adlerof Grove/Atlantic. Both are non-fiction editors, raising the question of whether a big fiction hire might be Karp's next move.
We've heard rumors that Murray wasn't the only one let go at S&S today but we haven't received confirmation. Heard more? Tell us: mfischer@observer.com.