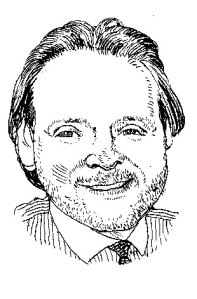 John F. Kennedy once said, "Those who dare to fail miserably can achieve greatly".
One can only assume that last Thursday night when he announced, "I'm going to take my talents to South Beach and join the Miami Heat," LeBron James was thinking that he didn't want to fail miserably in New York, on the world's brightest stage. This forgone, once-in-a-lifetime opportunity is something that the self-proclaimed "King" may come to regret.
There is no doubt that New York can be an intimidating place, particularly for professional athletes. To succeed here, you need to be strong, you need the intestinal fortitude for the fight, the ability to live under a microscope and deal with the unrelenting pressure from the media and the suffocating expectations for success. Former Giants coach Bill Parcells used to say that in New York there is no in between. It is either euphoria or disaster-anything less than a championship is considered failure.
Many of our local sports heroes have been homegrown; some have come via trades; and others have willingly chosen to come to New York to provide themselves with the greatest challenges of their careers.
Knicks owner James Dolan hit the nail right on the head last week when he exclaimed, "It takes courage to play where the lights shine the brightest." Perhaps the challenge of carrying the Knicks franchise on his shoulders was too daunting for LeBron. Perhaps the challenge was too intimidating. Or perhaps LeBron would have wilted under the pressure of New York City. He certainly won't find anything near that level of pressure in Miami.
By coming to the Big Apple, LeBron had a chance to create a legacy far beyond basketball. He could have demonstrated his many talents in the World's Most Famous Arena. He could have interacted intimately with a city pulsing with not only a rich sports history, but with culture, politics and global significance.
Winning is great, but how you win is equally important. Something lost on LeBron was the fact that all rings are not the same. The way you win determines your legacy, as do the challenges you overcome. Moreover, there is nothing in the world like winning in New York.
IN NEW YORK, we have seen a host of champions, warriors and athletes who have had that killer instinct that is so necessary to excel here. We have also been witness to many who have tried and were unsuccessful because they couldn't live up to the challenge.
My beloved New York Yankees clearly have the richest history of local sports superstars. They include Babe Ruth, Lou Gehrig, Mickey Mantle, Joe DiMaggio, Yogi Berra, Don Mattingly and present Yankees Derek Jeter and Mariano Rivera.
Other local sports heroes include Giants Phil Simms and Lawrence Taylor; Rangers Mike Richter and Brian Leach; Mets Tom Seaver and David Wright; and Knicks Patrick Ewing, Walt Frazier and Willis Reed.
Others were great in other cities and decided to come to the Big Apple to test their mettle. Piazza was a star in Los Angeles and excelled in the New York spotlight. In his eight seasons with the Mets, he played 972 games, accumulated 1,028 hits, had a batting average of .296, and a slugging percentage of .542. In six of those years, he was named a National League All-Star.
This city has made legends out of other local sports heroes. Joe Namath famously led the Jets to a Super Bowl title in 1969, guaranteeing victory even though the Baltimore Colts were heavily favored.