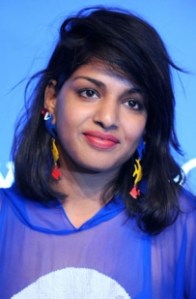 Lynn Hirschberg's controversial Times Magazine profile seems to have anticipated the general reaction to MIA's latest. Even Diplo, the producer, has unpleasant things to say about the record.
"She didn't care about it," he told BlackBook—which sort of makes Hirschberg's skeptical juxtaposition of MIA's radical politics and luxurious life sound generous in comparison.
Diplo goes on:
She like, retired because she married a dude and she didn't care about music. She only did it again because "Paper Planes" did blow up in the end. It gave her a second wind, but she didn't have any hunger anymore. She already got a full table.
Full except for truffle fries, presumably.