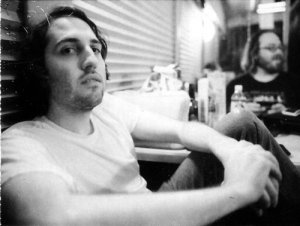 Nick Catucci, an articles editor for nymag.com, has been tapped by Jann Wenner as Rolling Stone's first-ever online editor-in chief. Mr. Wenner announced last August that he would be relaunching Rolling Stone's website this year, ending five years of Real Player–owner RealNetworks running the site on his behalf. Maybe Mr. Wenner cares a little bit more about the web now.
"I love funny writing, but I'm sick of snark, and the site will not be snarky," Mr. Catucci wrote in an email to the Media Mob. "All that said, rollingstone.com has tremendous potential, and new ideas for shaping the coverage come to me constantly."
"Rollingstone.com will stay on top of the news minute-to-minute, but web and print will share an overall vision," he added. The site already attracts 1.6 million unique visitors monthly on average.
Mr. Catucci came on at New York as a senior editor for the magazine's website four years ago. Since 2000 he has written about music (and, on occassion, books and video games) for Blender, Spin, Maxim, and the Village Voice. A spokesperson for Wenner Media said that the company began "beefing up" the rollingstone.com staff in the spring. Mr. Catucci will report to Rolling Stone executive editor Jason Fine and Ben French, the executive producer of Rolling Stone digital.
"We quickly agreed that the focus should be on news, reported and otherwise, and that everything should be edited with the care of a magazine piece," wrote Mr. Catucci, emphasizing that he will be working closely with all of his writers. "That level of care will help distinguish the site," he wrote.