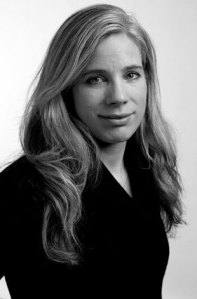 "One day there will be a book called 'The Collected Legal Works of Gawker Media,'" said Gaby Darbyshire, the company's 39-year-old COO and head lawyer.
It was a recent Thursday afternoon, and Ms. Darbyshire was sitting on a couch in her loft in Little Italy. She pulled out her laptop and showed The Observer an email from a screenwriter who was upset that Jezebel, a Web site that is part of the Gawker stable, had posted a small excerpt of a script from his forthcoming movie. He wanted the excerpt removed-exactly the sort of email Ms. Darbyshire receives roughly once per working day.
"Gaby Darbyshire!" began the letter from a screenwriter. "Is that your real name or a nom de plume that seems to allude to Jane Austen in some dreamlike manner?"
The screenwriter (and, later, his lawyer in another email) went on to complain that Jezebel-the Gawker site that has received more complaints from angry subjects and lawyers than any other-had posted the excerpt without permission. The screenwriter said that while Ms. Darbyshire would likely be afraid of a threat from a big movie studio, dealing with a small movie like his own likely left her "happy to stomp (her) little Uggs all over its embryonic face."
He clearly doesn't know Ms. Darbyshire. She wrote back. "I'm actually Gabrielle Darbyshire-or to those who think I may be French and don't understand that Darbyshire is an ye olde English county, or perhaps have read too much Hardy-Gabrielle D'Arbyshire," she wrote. "Yes, I am British."
'People don't want to take responsibility for their actions. I'm a moralist in that respect. Fucking take responsibility for your actions!'
As The Observer read the note, she smiled. "I digress," she wrote. "We run a journalistic business here, and it is precisely the point of good journalism to walk up to the line but not to walk over the line, in all things. As such, we very carefully decide what is a small enough excerpt of material to make the points needed in the context and yet still count as fair use, and use only that and no more."
Her kicker: "And by the way, my Uggs are HUGE. Size 11. Go figure."
Another fire put out.
"Gawker has had to tread a line between buccaneering journalism and recklessness," said Nick Denton, the founder of Gawker Media. "Gaby's the one that maintains that balance."
Or, in other words, she's the person who has to go in and defend Gawker's rowdy band of pirates when someone believes they have crossed the line.
Virtually all editors who have worked with the site agree that she's very good at her very busy job, which is not just limited to being the head counsel. She is a sort of everywoman at Gawker, wearing hats that include overseeing law, finance, business development, the 401(k) deals, HR issues, maternity leave policy (which, as a testament to Gawker growing bigger and bigger, now needs to be drafted)-almost anything that is money-related and doesn't deal with editorial or advertising.
"I'm the glue," said Ms. Darbyshire.
"Gawker wouldn't function without her," said Mr. Denton.
And Mr. Denton might not function quite the same way without her. While Mr. Denton has been the very public face for the media company he started in 2002, she has been the relatively unnoticed consigliere by his side. Ms. Darbyshire said that Gawker writers have referred to the two of them as the mommy and daddy at the company. She's known Mr. Denton for almost 20 years, they've been roommates several times over and she has been intimately familiar with his business ventures for more than a decade.
"She has the institutional knowledge of the place, and of Nick as well, that makes her voice really important," said Lockhart Steele, the former editorial director of Gawker Media, who founded Curbed.
"She's hilarious, tough and fair, and she doesn't take guff from anyone for one second-especially Nick," emailed Choire Sicha, the co-founder of the Awl and a former Gawker editor. "And Nick, to his credit, loves it, I think. Nick's view of a media company is that different factions have to push and sometimes come into conflict-and he's always very clear about how vital Gaby's been to the company."
"I don't know if people realize how much history we've got," said Ms. Darbyshire. "We're not like most people working in a company. I will say things to him that no people would dream of saying to their boss. Yes, he's my boss, but I don't think of him as my boss.
"Will we always be there for each other?" she continued. "Yes. I think we trust each other almost more than any other person in the world."
PREVIOUSLY> From Snarky Blog to 'More Than a Quarter Billion Monthly Pageviews'