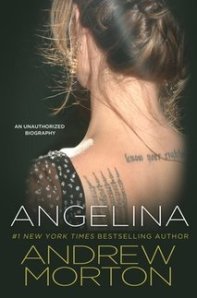 The Internet gets blamed for killing lots of parts of literary culture—from independent bookstores to attention spans. Its latest victim seems unlikely to attract many mourners.
"In the age of the Internet, the unauthorized biography has been increasingly scooped by instant, endless online gossip," reports the AP. Our love of celebrities remains steadfast, but sales figures aren't what they used to be.
For example, Andrew Morton's book on Angelina Jolie must compete with the wealth of Jolie scholarship available free online. "An entire tabloid gossip industry has selflessly devoted itself to chronicling such episodes," noted Janet Maslin in her review. "That limits Mr. Morton's capacity for adding to the chatter."
It is the end of a proud tradition:
The unauthorized celebrity book was defined and mastered by Kitty Kelley, who in the 1980s and 1990s had million sellers in hardcover alone with biographies of Frank Sinatra and Nancy Reagan. Her latest, "Oprah," was a hit by most standards, but not for Kelley, who herself has said that the Internet endangers her kind of book. "Oprah" has sold just 115,000 copies so far, according to Nielsen BookScan, which tracks around 70-75 percent of sales.

"The sales of `Oprah' were well below our expectations," Bostelman said, adding that the book was still a best seller.

Beyond Kelley, there is a core of writers taking on familiar celebrities, including C. David Heymann (the Kennedys) and Edward Klein (Katie Couric, Hillary Clinton). But the market is so tough now that not even the death of Michael Jackson could expand it.
Fortunately, the AP reassures us, celebrity memoirs still seem to be doing OK.