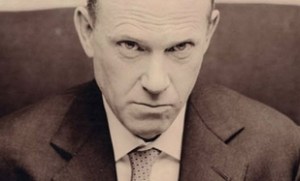 We're a week out from the announcement of Andrew Wylie's e-book alliance with Amazon, and the agent has issued a new threat. He says that if publishers do not learn their lesson, he will be forced to teach them a thing or two:
"If we do not reach an accord, Odyssey will grow. It will not publish 20 books, it will publish 2,000 and have outside investors and make itself available to other agents," Mr Wylie told the Financial Times this week.

"I am only trying to make a point in order to underscore the importance of getting the right terms with a view to uniting the two [print and digital] revenue streams," Mr Wylie said.
When the FT spoke to publishers, however, they seemed unperturbed, pointing out that Wylie has "limited bargaining power" because contracts from the last 15 or so years already include electronic rights. "Our position is unchanged," said Random House spokesman Stuart Applebaum.
But NB! Andrew Wylie—not prone to empty threats.