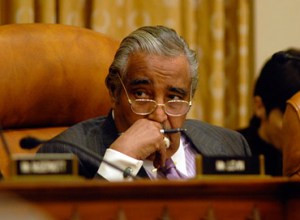 From the campaign:
The Rangel for Congress Committee will report raising $355,000 in contributions in the quarter ending June 30th.
Rumors of Rangel's fundraising demise may be exaggerated. His campaign notes that this figure actually exceeds what Rangel raised in the last two quarters.
second quarter 2010- $355,000
first quarter 2010 – $110,000
fourth quarter 2009 — $346,000
And it is worth noting that in the fourth quarter of 2009, when Rangel grabbed $10,000 less than he did this quarter, he was still chairman of the Ways and Means Committee.