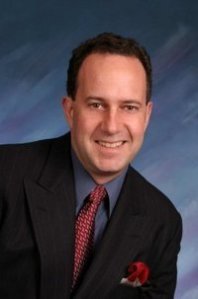 Today in weird: Warren Redlich is so impressed with his website's traffic that he has issued a public challenge to the other gubernatorial candidates to release their website traffic statistics through Google Analytics.
In a press release, Redlich positioned the challenge as an issue of transparency. Redlich asked: "What do they have to hide?'" according to the release.
Mr. Redlich, the Libertarian Party candidate, claims to lead the other candidates in web traffic but his methodology is somewhat questionionable as he's phrased it in terms of rankings rather than objective numbers. He claims to receive more visitors than Andrew Cuomo, Carl Paladino or Rick Lazio.
This isn't the first time Mr. Redlich has touted his online presence. Two weeks ago he sent a similar press release boasting that his Lebron James parody on YouTube has more views than his opponents' campaign commercials.
UPDATE: Just before 10 pm on Tuesday, we received this email from Redlich clarifying today's announcement:
"I concede that it's geeky to talk about web traffic… That's why I challenged the other candidates to make their reports available. With that, media and the public would be able to make actual comparisons.
Some people think the internet matters in elections. Don't you think it's odd that the presumptive Republican nominee since September has almost nothing happening on the web?"