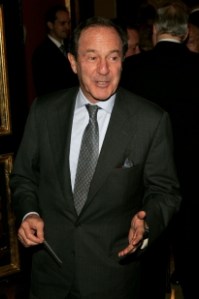 No? Actually nobody does.
Yesterday Mort Zuckerman told Fox News' Neil Cavuto that he helped write one of President Obama's speeches, but declined to say which one.
Ben Smith checked the likelihood of this with Obama's speechwriters, Jon Favreau and Ben Rhodes. The men said they had never met or spoken with Mr. Zuckerman, and they have been "closely involved" with every speech Mr. Obama has delivered since 2005.
This reminds us of the time Mr. Zuckerman said he was interested in moving the Daily News downtown. Or the time he said he was interested in buying Newsweek.
[Video here]