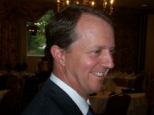 The 3rd Congressional District campaign of Jon Runyan trumpeted the Republican candidate's latest quarterly fundraising report, arguing that the $501,000 recorded is substantially more money than the $415,000 same quarter total of U.S. Rep. John Adler (D-Cherry Hill).
But the Adler campaign broke the numbers down differently, pointing out that Adler's $415,000 was still more than the $301,000 actually raised by Runyan, who beefed up his report with $200,000 of his own money.
The Adler camp also noted that their candidate's quarterly total exceeded the total amount Runyan has raised as a candidate. Having forked $300,000 of his own cash to the campaign, the former Philadelphia Eagles star actually raised $352,000. Moreover, Adler allies pointed out that with $2 million in the bank, their candidate has a 4-1 spending advantage over the challenger, who lists $472,056 cash-on-hand.
But in a Republican-leaning district, Camp Runyan nonetheless took the candidate's latest effort as a positive in a race against a known proficient Democratic Party fundraiser.
"We feel great about our quarter and where this race is headed," said campaign consultant Chris Russell. "People who continue to underestimate Jon Runyan do so at their own risk. After more than 20 years in elected office, and a record of higher taxes, more spending and skyrocketing debt, incumbent Congressman John Adler represents everything that people don't like about our broken political system and the direction of our country. That, combined with his record of voting with Nancy Pelosi over 90% of the time in Congress will be his undoing in November."