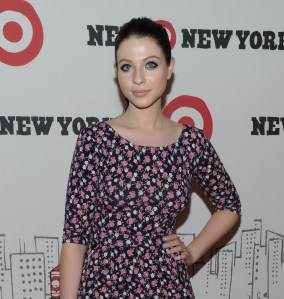 The first Target store in Manhattan will officially open Sunday, at 517 East 117th Street, in East Harlem.
VIP shoppers got a preview Tuesday at a red-carpet event that attracted, among other celebrities, Jerry Seinfeld and his wife, Jessica. Ms. Seinfeld's line of baby clothes, Baby Buggy, is sold in Target stores.
"Dear Harlem, We're going to be neighbors," says Target's Web site. "Come on over to our newest store on Sunday, July 25 to help celebrate the creativity of Harlem. We're debuting three limited-edition collections from four designers that capture our neighborhood's unique flavor."
The Journal has a nice roundup of quotes from the celebrities at Tuesday's shindig.
"I can't wait to get inside," actress Michelle Trachtenberg said. "I'm on the hunt for a new Polaroid camera. I was a big fan of the old one."
wlden@observer.com