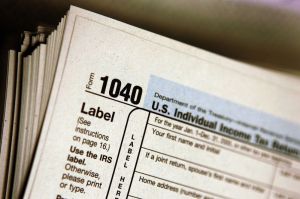 District Attorney Kathleen Rice reiterated her call last night for her opponents in the Attorney General race to turn over their income tax returns. In a press release this morning, Rice said:
What the financial reports released yesterday make clear is that there are two candidates in this race who could circumvent the need for real grassroots support and bankroll large portions – if not all – of their campaigns for attorney general. The voters deserve to know who's supplying their income and whether or not any of that income could compromise their ability to do this job. Once again, I am calling on all candidates for this office to release a copy of last year's income taxes so that New Yorkers know who is paying the bills for their potential attorney general.
After saying he would release his tax returns at a debate in Crown Heights last night, Sean Coffey posted his "unredacted financial disclosure forms" to his website.
At the debate Rice pressed Coffey, who has given $2 million to his own campaign.
"Will you vow to release your tax returns well in advance of the primary so that every New Yorker can decide if there is any conflict that exists as a result of that?" she asked him.
"Um," he took a long pause. "Yeah."