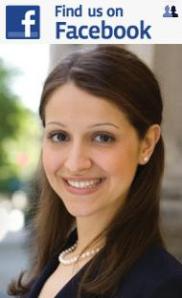 Aravella Simotas announced today that she had collected close to 4,400 signatures in her bid for the seat that Assemblyman Mike Gianaris is vacating.
Simotas, a lawyer and a community activist, has become something of the darling of the sizeable Greek community in Astoria and is locked in a tight battle for the seat with Jeremiah Frei-Pearson. Frei-Pearson is also a lawyer and a community activist, and is running as a strong supporter of LGBT rights.
Simotas has the support of most of the local electeds, including Queens County Democratic Chair Joe Crowley.
Her campaign also announced that she has raised over $185,000 for the race