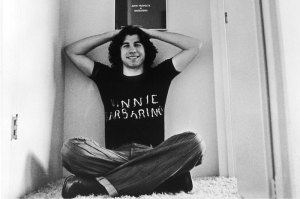 "The secret to keeping secrets is four words: 'Keep your mouth shut,'" Paula del Nunzio, Brown Harris Stevens' townhouse doyenne, saged when asked the secret to keeping one in the pseudo-secret sphere of Manhattan luxury real estate. "The world is divided into two groups: those who can keep their mouth shut and those who can't. If you want to keep your real estate transaction confidential, hire a broker in the first group."
In a world where discretion is demanded and nondisclosure agreements de rigueur, how do high-end brokers protect the privacy of their much-cachet clients?
"If you're really being heckled, you just say you have a nondisclosure agreement," Key Ventures' A. Laurance Kaiser IV said. "Or say, 'The name of my customer is a secret and no one wants to know what my secret is.'"
'The deceit was so despicable, whether it was the broker or my dentist's idea.' —Michele Kleier
For a myriad of reasons, people of a certain net worth and/or celebrity want their place of dwelling to remain private. For real estate brokers whose media personas are sometimes better known than those of the clients they are instructed to protect, this presents a devil-on-my-shoulder dilemma.
"People really don't like to find out that you're talking about them, so it's very bad for business," Stribling's Charlotte Van Doren said with a sigh, "even though we all love to see our name in lights."
Michele Kleier, principal of an eponymous boutique, recalled a recent confidentiality agreement her firm had to sign that ran to six pages.
"Unfortunately, there are no secrets anymore," Ms. Kleier said, referring to the 2001 advent of ACRIS, the digitized city public-records keeper beloved by journalists. "Now if you buy in your name, there's no way of hiding it."
Even buying as a limited liability corporation with a most prosaic moniker doesn't always work: Co-op boards want easy access to an owner's finances in the case of unpaid maintenance bills. And, well, New Yorkers talk.
STILL—BROKERS TRY.
Mr. Kaiser once staged a fake conversation in deliberate earshot of the doorman as he shepherded a friend and a potential buyer through an enviable lobby. "For example I'll say, 'Mary trusts you so much, she really wants your opinion on the shades. You've done so many beautiful houses.'"
There are risks to a full-on lobby entrance. "Years ago," Ms. Kleier said, "I showed John Travolta an apartment, and we went up the elevator and saw the apartment; and by the time we came back down, there were about 30 people waiting in the lobby!"
If the quick in-and-out through the front doesn't work, "there are always back-door entrances," Ms. Van Doren said. "At Morton Square, we often used the back door." Ms. Van Doren famously squired Mary-Kate and Ashley Olsen around Lower Manhattan until finally settling on One Morton Square. (When asked about the pint-size pair, she zips up like a pair of skintight Levi's.)
"In the old days, before listings were co-brokered and we kept our listings quiet, there was a little bit of fun involved in keeping the secret," said Stribling Private Brokerage head Kirk Henckels, a touch of mischief in his tone. "The first rule was, never wait for a client under the awning of the building you're going into. Always wait in front of a building next door to throw people off the scent."
While none of the brokers quoted herein ever had a client don an outright disguise, many agreed that celeb buyers are prone to the sunglasses-and-brimmed-hat routine. "Put it this way: If they were in a disguise, they fooled me," Brown Harris Stevens' Kathryn Steinberg said. "I can spot a toupee a hundred yards away."
Better a spotable disguise, perhaps, than a phony name.
Ms. Kleier once had another broker register an apartment showing at one of her Park Avenue exclusives and shielded the potential buyer under a fiction. As Ms. Kleier has many minions working with her, the buyer's broker assumed she wouldn't be present at the showing. "But I was, and [the buyer] was my dentist!" She isn't sure what the motive was—either the dentist didn't want his patient knowing he used another broker (she had already provided him an apartment appraisal gratis) or the broker was scared of a client hijack. Whatever the reason, she was furious.
"The deceit was so despicable, whether it was the broker or my dentist's idea." When Ms. Kleier opened the door for the showing, both broker and client stood like deer in the headlights. "You can imagine he doesn't clean our teeth anymore."
AND FOR THE sellers who wish to remain comfortably unknown?
Ms. Steinberg has an easy suggestion: Never list the apartment. "It doesn't go into the computer; you just call individual brokers and quietly put out the word." Such is known as a quiet listing in real estate lingua franca.
Jackie Onassis' old Fifth Avenue apartment "required enormous pre-screening," Brown Harris Stevens' John Burger recalled, "and Ms. Onassis was very specific as to what firms and which brokers would have access to the apartment." Mr. Burger recalled how one time a potential buyer was approved to see the apartment—but the prospect's broker was not and had to wait in the lobby.
There are other approaches for sellers beyond quiet listings. When Whoopi Goldberg sold her Wooster Street apartment this year, she signed the deed under her birth name, Caryn Johnson. Scarlett Johansson recently house-hunted as Scarlett Reynolds (husband Ryan's surname).
Whatever the ruse, and however innocent or deceitful, the names usually trickle out in the end-if not to prying journalists, then to the parties in the deal. "At the time of negotiations and board packaging," Mr. Burger said, "you have to open the kimono."
cmalle@observer.com