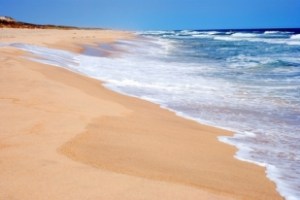 Some things don't change. If the Manhattan housing market is shifting and the Brooklyn brownstone market is sputtering, North Fork and the Hamptons seem to be on a fast track to recovery.
The Prudential Douglas Elliman second-quarter report, which went public this morning, shows a dramatic increase in sales. The quarter clocked in at 582 properties sold, a 19.8 percent increase from last quarter's 486, and a whopping 89.6 percent jump from this period last year, when sales were at 307. It's an unusual sign of confidence at a time when most markets are taking only tentative steps out of the recession.
Prices, though, showed a bit of fluctuation. The average cost of a Hamptons or North Fork property this quarter was $1,360,044, a 5.9 percent increase from the same period last year ($1,284,486), but a 13.2 percent decrease from this year's first quarter, when the price was $1,567,580. The results for median prices are similar: The current $775,000 is a 14 percent increase from the same period last year ($680,000) but a 3.1 percent decrease from this year's first-quarter figure of $800,000.
The report, authored by Jonathan Miller, president and CEO of Miller Samuel, calls the price trend a "leveling off," indicating "a more stabilized housing market in the second quarter." The dip isn't necessarily a bad sign: "Enhanced affordability through lower prices from peak and mortgage rates at historic lows continued to drive demand." That sounds almost like how a market is supposed to behave!
There's one startling statistic the report doesn't point out. The average price of a property in the Hamptons and North Fork, $1,360,044, is actually lower than the average price of an apartment in Manhattan—$1,432,712, according to the calculation of Miller Samuel and Douglas Elliman. The Hamptons are looking like a mighty fine place to spend the summer, and the fall and the winter and the spring.
walden@observer.com