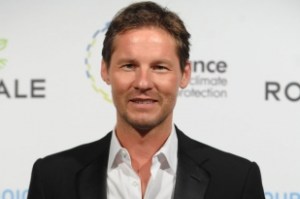 Hold off on that rib eye for two!
As the New York City Department of Health gears up to release its much heralded restaurant health grades at the end of the month, The Observer decided to check up on The Lion, the restaurant owned by Dave Zinczenko and Dan Abrams. Turns out they may be endangering the health of the men (and women) who eat there!
With 34 violation points, the restaurant is well within the 28 point qualification for a "C" grade. They were cited for not cleaning their bathrooms properly, not operating their dishwashers correctly, and, perhaps most ominously, "Other General Violation."
Compare that to The Waverly Inn's perfect score of zero violations.
All C-grade offenders will be inspected again in 90 to 150 days.
Update, 7/19
A spokesperson for The Lion has asked us to clarify that Dan and Dave are just two members of the group of investors that owns the restaurant.
In her email, she also said:
All of the violations have been addressed and corrected. We are waiting for the Department of Health to inspect the The Lion and are confident that the restaurant will receive an "A."