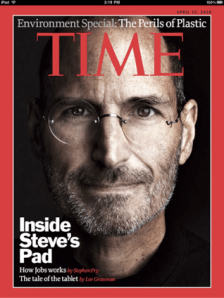 Time Inc. is running into problems with Apple over who will control subscription sales and subscriber information for its ditigal magazines. Peter Kafka writes that Apple rejected an app developed by Time Inc. that would allow customers to purchase subscriptions to the digital editions from the publisher. For now, all sales go through Apple's iTunes store. From All Things D:
So what happened? The Time Inc. insiders I talked to don't have a clear answer, presumably because they can't get one from Apple itself. One theory: Apple is concerned about the publisher's plans for the consumer data it would collect with each subscription. A darker one: Steve Jobs loves the idea of digital magazines and wants to control the market for himself.
Magazines rely on subscription data to sell ads. Conde Nast and Hearst will eventually run into this problem too, and it's something that at some point will have to be resolved. For now: Yet another headache.