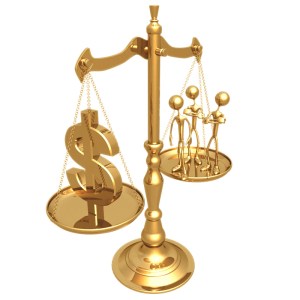 This was supposed to be the year that charter school parents and advocates organized into a cohesive force and began to make their presence felt politically, and finally became a counterweight to the powerful United Federation of Teachers.
But so far, the results have been decidedly mixed.
In a marquee match-up for the state Senate seat in Central Harlem, UFT favorite (and incumbent) Bill Perkins has gathered 15,200 signatures, more than twice the number that his opponent, charter-school proponent Basil Smikle, has received. Smikle said an interview that he expected to submit around 7,000 signatures. Their fundraising numbers are closer: Perkins' campaign said he has raised around $200,000, and Smilke said he expects his most recent filing to show him at around $146,000 raised in the last period.
On the Upper East Side meanwhile, Jonathan Bing angered the teacher's unions by favoring charter schools, and more gallingly, trying to end the practice of laying-off teachers with the least seniority, a practice known as last-in, first-out. Bing proposed replacing that practice with a panel of teachers, administrators, and principals who would determine who would get to keep their jobs when budget cuts deemed layoffs necessary.
Bing though is reporting that he has gathered 6,000 signatures and has raised more than $260,000 in the last filing period, giving him $440,000 on hand.
Bing is receiving a spirited challenge from Gregg Lundahl, a high-school government teacher who is backed by the UFT and is making much hay of Bing's proposal. According to his campaign, Lundahl has gathered 2,500 signatures, less than half Bing's total. His fundraising totals were even further off. According to the Lundahl's campaign, he will has raised $27,000 in the last reporting period, a fraction of Bing's totals.
Below is an anti-charter school ad directed at Perkins.