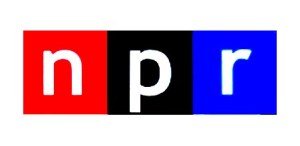 NPR has joined KFC and AT&T in the realm of initials that stand for nothing:
NPR says it's abbreviating the name it has used since its debut in 1971 because it's more than radio these days. Its news, music and informational programming is heard over a variety of digital devices that aren't radios; it also operates news and music Web sites….

NPR hasn't formally announced the change. But it has told its staff and some 900 affiliated stations in recent months to use only the initials on the air or online.
"National Public Radio" is no more. Pardon us while we weep into our tote bags.