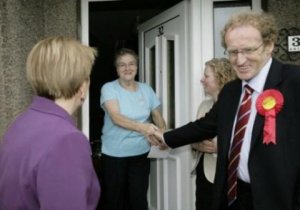 There are a just a little bit more than six weeks to go before Election Day. Here is how The Democratic contenders for attorney general are spending their weekend:
Richard Brodsky: Hitting street fairs and block parties in Brooklyn and Queens, then heading to the Yiddish Fest in Westchester County. On Sunday, he is slated to attend the Pakistani Day Parade in Manhattan.
Sean Coffey: Opening his new Brooklyn office in North Park Slope, knocking on doors in the neighborhood and doing some retail politicking at the Grand Army Plaza Farmer's Market.
Eric Dinallo: Attending the Columbia County Democratic Picnic and the Orange County Fair.
Kathleen Rice: several stops in Suffolk County, including an office opening. Sunday – visiting several Long Island churches and a local meet-and-greet in Huntington
Eric Schneiderman: Visiting churches in New York City, and meeting with South Asian leaders in Queens.