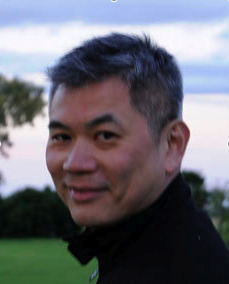 William Li, the former publisher of Men's Vogue and Portfolio, and the current associate publisher of Conde Nast Traveler, is leaving Conde Nast and the magazine industry altogether to become an executive for Ralph Lauren Home.
Mr. Li's decision represents yet another costly departure for Conde Nast in a year where business-side big wigs David Carey, Tom Florio and Richard Beckman have all left the company. Mr. Carey, who just left Conde Nast to become the head of the magazine division at Hearst, was a longtime mentor to Mr. Li and we asked if that's why he left.
"It's coincidental with David, really," said Mr. Li, who has spent 13 years of his career at Conde Nast. "Eighteen years in publishing is a long time. I want to flex a different muscle and it seemed like the perfect next step for me."
That next step means leaving the magazine world at 4 Times Square and heading for the advertising world on Madison Avenue. Mr. Li will be the vice president of marketing, advertising and communications for Ralph Lauren Home. He starts in two weeks.
In the meantime, Conde Nast, which got some good news on the ad-front today, will have to deal with another loss on the publishing side.