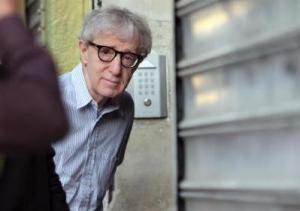 Woody Allen released audiobook editions for four of his essay and story collections today, and spoke with The New York Times about how he came to "embrace the audiobook format":
I was persuaded in a moment of apathy when I was convinced I had a fatal illness and would not live much longer. I don't own a computer, have no idea how to work one, don't own a word processor, and have zero interest in technology. Many people thought it would be a nice idea for me to read my stories and I gave in.
The audiobook isn't a death-of-print thing, he says—rather, it's an old-fashioned literary tradition:
When I grew up, one could always hear T. S. Eliot, Yeats, S. J. Perelman and a host of others read on the Caedmon label and it was its own little treat that in no way encroached on the pleasure of reading these people.
But we already knew that Allen had a soft spot for the pleasure of literary listening. See: "The Whore of Mensa," 1975. We recommend the story over the trailer for his new movie, but we guess we'll include that too: