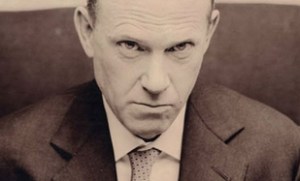 Andrew Wylie has made good on his threats: circumventing traditional publishers, he's joined with Amazon to offer Odyssey Editions, Kindle-only e-books for "Iconic Books of 20th Century Literature." The e-book version of twenty works by Wylie clients—including John Updike, Philip Roth, and Vladimir Nabokov—will be available exclusively through Amazon for the next two years.
"The fact remains that backlist digital rights were not conveyed to publishers, and so there's an opportunity to do something with those rights," Wylie told The New York Times.
Publishers Lunch says that a domain registration search on Odyssey Editions "reveals that the Wylie Agency bought and registered the name on May 17 (and only paid for a one-year registration)."
One of the many important questions that remain: will Andrew Wylie even read his snappy new e-books?
"Yes, I have a Kindle," he told The Guardian this spring. "I used it for an hour and a half and put it in the closet."
Perhaps he is a bigger fan now.