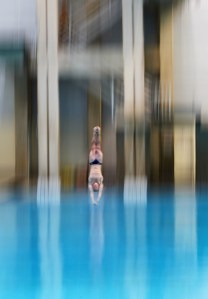 Yahoo is the latest company to come out and say that it will be using algorithms to generate article topics for its news blog. The company will have a team of people analyzing what topics potential readers are searching for and passing their findings along to the editors and bloggers on the news staff, according to The New York Times.
This is nothing new. The Times magazine ran an article in May about different ways to grow traffic on the internet that attributed a similar method to Demand Media. In June, the Financial Times reported that Google filed a patent for technology that would help identify which topics were underserved by other outlets on the internet. These topics have been given the name "inadequate content."
"We feel like the differentiator here; what separates us from a lot of our competitors is our ability to aggregate all this data," James A. Pitaro, vice president of Yahoo Media who spoke on the Future of Media panel during Internet Week earlier this summer, told The Times.
Mr. Pitaro also provided one example of how this new numbers-driven story selection works best.
Yahoo had been monitoring search traffic patterns and noticed that its users kept trying to find out why divers would shower after they got out of the water. So Yahoo sports writers looked into the question and posted an item titled "The mystery of the showering divers." (It turns out the warm water from the showers keeps divers' muscles limber. Their muscles contract when they emerge from the warm water into the cool air.)
"So while our competition was covering a lot of the bigger, broader topics, we were covering topics that were a little bit more behind the scenes," Mr. Pitaro said.
A "bit more behind the scenes," yes, and by coincidence also about olympic athletes showering. An editor would never have thought of this.