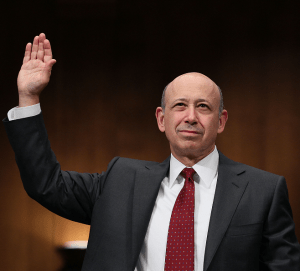 This weekend, in a very exciting but non-publicized match at the Southampton Bath & Tennis Club, which is exactly the kind of club it sounds like, Goldman Sachs chief executive Lloyd Blankfein won a charity swim-a-thon. Mr. Blankfein, who is said to have used a very excellent flip-turn to his advantage, swam a pool-conquering 134 laps in one hour, according to a source.
Neither Mr. Blankfein nor several spokespeople at Goldman Sachs returned emails. That is odd, considering that the firm seems to be in the middle of an effort to transform itself from a cackling and foul-mouthed villain into a respectable firm that does simple work, helps the elderly, and, starting now, wins charity swim-a-thons.
A person at the club said that Southampton Bath & Tennis is private, and cannot be written about.
Update: "Lloyd has good endurance," a source at Goldman Sachs with knowledge of the matter said.
More > See Where Blankfein Fits into the Wall Street Sorry Scale