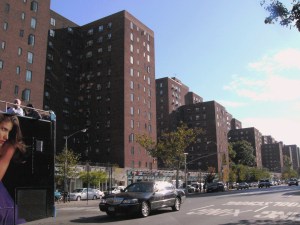 A judge has halted the attempt by hedge funder Bill Ackman and Winthrop Realty Trust to seize control of Stuyvesant Town, putting the brakes on the foreclosure the two investors had scheduled for Aug. 25.
Now, the two parties are scheduled to appear in court on Sept. 2.
The special servicer in control of the $3 billion first mortgage on the property, CW Capital, yesterday sued to block the foreclosure attempt, arguing essentially that Mr. Ackman's Pershing Square Capital and Winthrop (who bought the top layer of a second mortgage) did not have the ability to foreclose given that CW Capital was in the middle of its own foreclosure process.
Now, CW Capital has issue its first statement (at least that I've seen) that it's issued throughout its involvement in Stuyvesant Town (the property has been in default on the loan since January), touting a court victory, and calling the action by Mr. Ackman and Winthrop an "imminent breach of the intercreditor agreement to which it is bound."
From CW Capital spokeswoman Beth Orcutt:
On August 18, 2010, CWCapital Asset Management LLC (CWCAM), in its capacity as special servicer with respect to the Stuyvesant Town and Peter Cooper Village mortgage debt, filed a Complaint in New York Supreme Court in Manhattan against PSW NYC LLC (PSW), a joint venture between Winthrop Realty Trust and Pershing Square Capital Management, L.P., as a result of PSW's threatened imminent breach of the intercreditor agreement to which it is bound. In its Complaint, CWCAM seeks to ensure that certain provisions and rights of the $3 billion first mortgage lender with regard to the Mezzanine Debt holders are enforced. The origination of the $3 billion loan was predicated on these rights being in place and they were agreed to between the parties in the intercreditor agreement.

On August 19, 2010 it was ruled that PSW's foreclosure auction scheduled for Wednesday, August 25 could not occur, and that all parties should appear in court on September 2, 2010 to present arguments to the issues being debated.

CWCAM has spent the previous 9 months engaged in detailed planning to ensure a smooth transition of this complex property that is home to 25,000 New York City residents. CWCAM remains committed to continuing its close communication with tenant advisors, city officials and others to ensure the stability of this community, which includes the expeditious resolution of the issues currently at hand.
The Pershing/Winthrop group released a statement characterizing the action as one of scheduling.
"We remain confident in our right to acquire control of the property owner while preserving the first mortgage lender's collateral. The court took no adverse action today, notwithstanding CW Capital's mischaracterizations to the contrary. In light of the court's schedule, we have agreed to a short adjournment of our foreclosure sale until resolution of CW Capital's pending motion. We remain committed to continuing to work without interruption with the Tenants Association, community leaders, creditors and other interested parties to ensure that our investment and our approach to these iconic properties brings long-term stability and affordability to Stuyvesant Town and Peter Cooper Village residents."
(This article has been updated)