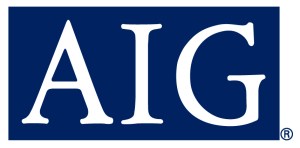 The healing continues for AIG, one of the most horrifyingly awful performers in the financial crisis and the U.S. insurer that's most deeply in hock to the federal government. The company announced today that it has paid back almost $4 billion to the Federal Reserve Bank of New York's revolving credit facility. Not counting interest and fees, this cuts AIG's outstanding principal balance to just over $15 billion. But before we start cheering too hard, let's remember that the revolving credit facility is only a fraction of the $182.3 billion in bailout money AIG has accrued during the financial crisis.
AIG President and CEO Robert H. Benmosche said in a statement that this was another step on the firm's path to paying taxpayers. "We are starting to see light at the end of the tunnel," he said.
How did AIG manage to do this? Reuters reports that after AIG's aircraft-leasing subsidiary, International Lease Finance Corp., took out a loan of $4.4 billion from the private sector, AIG handed most of the proceeds over to the New York Fed. While that might smack a bit of borrowing from Peter to pay the other guy, it's encouraging that AIG can shake any money out of conventional lenders.
"This is continuing tangible evidence of AIG's progress in repaying the American taxpayers," said Benmosche. "AIG is getting stronger every day. We still have more work to do, but we will finish the job and make sure we repay the American taxpayers."