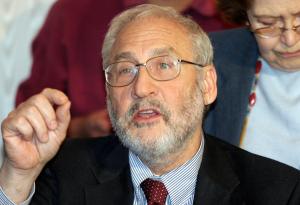 Who won this morning's battle of the wonks? A better question would be who lost.
The job report is dismal: Only 71,000 jobs were added last month in the private sector, worse even than the prediction of 75,000 from economist Jan Hatzius, Goldman's Negative Nancy. He had gone head-to-head with Morgan Stanley's Richard Berner, who optimistically predicted 145,000, telling the Times that some people think "I'm out of my mind."
Those people seem to have been right. Overall, including both private and public sectors, the country lost 131,000 jobs–mostly because of the 143,000 temporary workers who left the Census Bureau. Still, the 71,000 new jobs is sort of good news, especially considering that only 31,000 were added in June. But 71,000 is far short of the "consensus forecast" of 90,000, let alone Mr. Berner's 145,000, and it means that recovery is, to use an increasingly popular word, anemic. Unemployment, still at 9.5 percent, didn't budge.
The heavyweights are unhappy. "The recovery is so weak that it is not strong enough to generate new jobs for the new entrants in the labor force," Nobel prize-winning economist and Columbia professor Joseph Stiglitz told Bloomberg TV, "let alone to find jobs for the 15 million Americans who would like a job and can't get one." If you want to see that sentiment in a scary-looking chart, Business Insider has one with lots of colors.