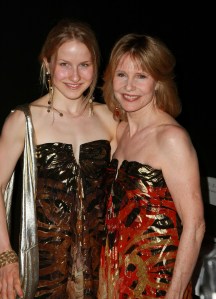 When Caroline Giuliani was caught Wednesday afternoon allegedly stealing make-up at Sephora, the arresting police officer cuffed her and put her into a cell at the station house. Leave it to The New York Post to locate Teiyana Terry, 31, who was Ms. Giuliani's cellmate for a brief period of time.
"She introduced herself as Caroline," Ms. Terry, who was caught shoplifting at a Duane Reade drugstore, told the paper. "She didn't make any issue about being Giuliani's daughter. I didn't find out until I heard the police call out her name."
"We were in the same place. She was no better than me," Ms. Terry added.
And when she was released, the officers wouldn't even give Ms. Giuliani the option of exiting through the back entrance. She had to come out to a crowd to reporters and photographers–just like everybody else.