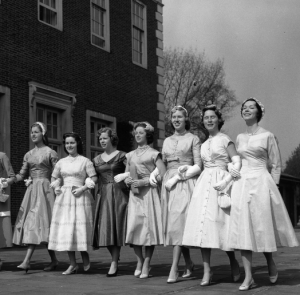 In an effort to keep Citigroup (C) in the family, the bank is testing a money-managing Web site aimed at the children of its richest clients, Bloomberg reports. The service, whose pilot launched in June, is from TILE Financial, a company that, according to its Web site, helps bridge "a gap between the next generation and parents."
Available only to the children of clients worth more than $25 million, the service allows young-adult heirs, whom TILE (The Investment Learning Environment) identifies as between the ages of 15 and 25, to draw money from parent-funded accounts, make investments and engage in "one-click giving" to charities. "Inter-generational wealth transfer is a very big issue for the industry," said analyst Amy Butte, who founded TILE.
More important than the site's actual financial management function is the beneficial effect it's supposed to have on awkward family dynamics. Ms. Butte, who double majored in Psychology and Political Science at Yale, wrote a piece for the Huffington Post in March in which she says that talking to children about money is actually more difficult for parents than talking about sex. "Sex or money?" Ms. Butte asks. "Condoms or internal rate of return?"
She had this epiphany, she says, when she saw her finance-savvy husband blunder through a money conversation with her four stepchildren. "Communication is not so hard between the sheets, but when it comes to the topic of balance sheets, some of us are better communicators than others," she writes. It's a pun! "Finance is serious," says the Web site of Spend Grow Give, the TILE service that Citigroup uses.
Not only does TILE make the young heirs feel like grown-ups, but it also makes them feel accepted for who they are. "Spend Grow Give is the only place where young adults can develop their financial lives in a community of people just like them," the Web site reassures. "Our youth-focused approach allows members to feel connected to others while gaining real financial experience in a secure space."