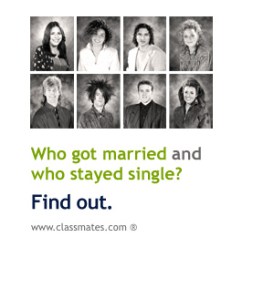 Ever visited a shady section of the internet, been presented with a popup from a certain company and wondered to yourself, "What does she look like now?" Don't take them up on their offer to show you! Classmates.com is officially a scam.
Andrew Cuomo, clearly going after the big guns in his last few months as attorney general, announced today that Classmates.com was among a group of six websites that will collectively pay $10.1 million in refunds and fines for defrauding customers with hidden fees. Other businesses in the probe included the Gamestop video games shopping site and the website for Avon beauty products.
Consumers should be on the lookout for cash-back and other discount offers that suddenly appear online or in the form of a check," Cuomo said in a statement. "They are often too good to be true."
So, for the record: the for-pay Facebook is indeed too good to be true.