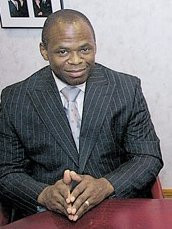 The Cuomo for Governor campaign is just out with a release announcing the hiring of Patrick Jenkins, a political operative perhaps best known as an adviser to Bronx Democratic Party head Carl Heastie.
Liz notes Jenkins' ties to former governor Eliot Spitzer, but it is worth noting–and it goes unremarked upon in the release–that Jenkins' most recent job was with the attorney general campaign of Eric Schneiderman.
There was widespread speculation after Jenkins' hiring by Schneiderman that the state Senator was a shoo-in for the endorsement of Bronx Democrats. But so far the party has yet to make an endorsement in the AG's race, although Bronx Borough President Ruben Diaz, Jr has backed Richard Brodsky.
Jenkins said that his contract with the Schneiderman campaign was only for a few months, up through the Democratic convention in June. The real question, however, is if Jenkins can convince his new boss to go easy on his old boss. Fred Dicker was out with a piece today that said the Cuomo campaign does not want to see an Attorney General Schneiderman.