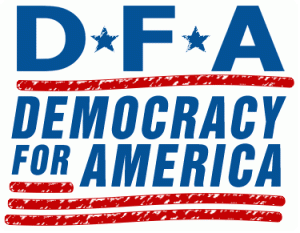 For everyone who ever yearned to vote for someone who lives outside of their district, Democracy for America, the progressive organizing arm left over from Howard Dean's failed presidential bid has announced an online "Grassroots All Star" poll.
Seven Democratic state legislature challengers are on the list: Tony Avella, who is running against Republican Frank Padavan in Queens; Charlie Ramos, who is trying to unseat Democrat Ruben Diaz; Mark Levine, who is running for the Washington Heights seat that attorney general candidate Eric Schneiderman is vacating; Mike DiSanto, who is going up against Marty Golden in Brooklyn; Regina Calceterra, who is running on Long Island; Cynthia Appelton, who is vying for a seat upstate; and Steve Behar, who is running for the Assembly in Queens.
The candidates submitted their names and were screened by DFA. The one who garners the most online votes will be named a DFA "Grassroots All-Star," and get $1,000 from the DFA PAC and get-out-the-vote help. The group has over 100,000 members in New York State.
"We want to support candidates who demonstrate their ability to campaign," says Levana Layendecker, communications director for Democracy for America.
You can vote here.