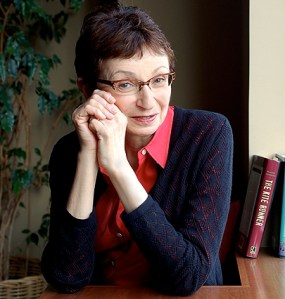 Elaine Koster, the agent behind The Kite Runner and the one-time publisher of Stephen King, died on Tuesday at age 69.
"Her ability to recognize well-written commercial fiction (The Omen, by David Seltzer, is another example) as well as important literary fiction, was unparalleled," King said in a statement. "She may have been the key figure in the ascendance of the paperback in the marketplace during the 1970s and 1980s." Back when King was an unknown, Koster (then the publisher of New American Library) paid $400,000 for the paperback reprint rights to Carrie. At the time, it was a near-record sum.
As a publisher, Koster worked with such authors as Toni Morrison, Jamaica Kincaid, Erica Jong, and Joyce Carol Oates. She started her own agency in 1998, and found a hit with another unknown novelist: Khalid Hosseini, whose debut novel had been turned down by 30 agents. The Kite Runner went on to sell over than 21 million copies around the world.
"I owe my career to her," Hosseini said in a statement.