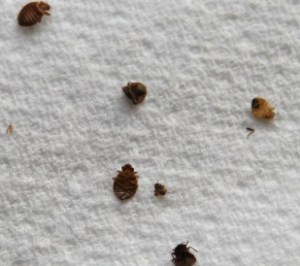 Bed bugs struck the 44th floor of the Hachette building, reports the Village Voice. But Elle staffers need not worry; the situation is under control. From the Corporate Communications memo:
In case you have heard, bed bugs were thought to be found in a small location on the 44th floor. A specially trained sniffing Beagle was brought in to confirm this —and the area has been exterminated and treated. The team also used a high powered vacuum cleaner on the carpet/floors. The exterminator stated that it was a very small area that was infected and we were lucky to catch it so quickly.
Vigilance, Elle! Follow the CFDA guidelines and inspect your staffers' bodies for telltale bites! Then you won't be reduced to this sniffing beagle business.