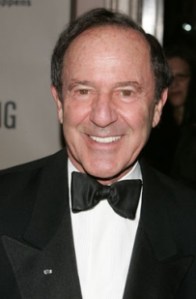 New York Daily News owner Mort Zuckerman announced today in a memo to the paper's staff that CEO Marc Kramer is leaving the paper after more than four years.
Mr. Zuckerman has asked U.S. News & World Report CEO Bill Holiber to take over Mr. Kramer's responsibilities. According to the memo, Mr. Kramer is leaving to pursue other opportunities. It was his second stint at NYDN, after he took a break from the tabloid in 1998 to work as a SVP of circulation for The New York Times.
Mr. Kramer's departure is the second excecutive-level change in as many months for the Daily News. Editor-in-chief Martin Dunn left the paper in July to see to family matters.
Read: Dunn Done at Daily News