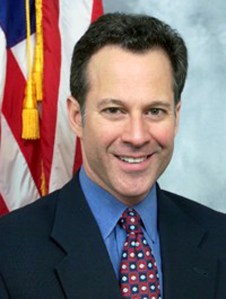 Yesterday, attorney general candidate Sean Coffey got some heat from Kathleen Rice and others for giving campaign donations to elected officials who then awarded his law firm with state contracts.
Then, the Coffey campaign fired back furiously, noting that Coffey gave his money to Democrats running for office in contested elections around the country, and calling Rice a Republican (which she was until registering as an independent when she served as an assistant U.S attorney) a hypocrite (because she sought campaign cash from Coffey when she was running for Nassau County D.A.) and making glancing reference to her dabbling in cocaine use while in college (which she admitted to to the Daily News editorial board.)
Now, State Senator Eric Schneiderman has weighed in, saying that if he were elected attorney general, donations like Coffey made would be curtailed.
"The state's next chief legal officer must have unimpeachable credentials and the complete confidence of the public," said Schneiderman spokesman James Freedland in a statement. "That's why Eric Schneiderman's sweeping public integrity plan explicitly closes the 'pay to play' bribery loophole and calls for full public financing of all elected positions in state government."
Schneiderman released a public integrity plan last week which would subject corporations with business before the state to lower contribution limits and would increase the amount of disclosure from lobbyists.
One more note on all of this: one politico pointed out earlier that the timing of this fracas may not be incidental. All five of the attorney general candidates are apprearing before editorial boards around the state right now in the hope of garnering an endorsement ahead of the Sept. 15 primary.