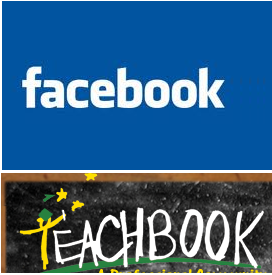 Facebook is taking teachers to court over the word "book." That's really part of Facebook's huge trademark infringement claim made against Teachbook.com, a social site aimed specifically at, well, teachers. In court papers recently filed with the U.S. District Court in the Northern District of California, Facebook charges Teachbook with "Misappropriating the distinctive BOOK portion of Facebook's tradmark," and says Teachbook.com "has created its own competing online networking community." Facebook states that this is a "blatant attempt to become Facebook 'for teachers.'"
Facebook's long complaint, replete with what it believes to be multiple examples of Teachbook's calamitous assault on the cyber ramparts of its good name, says it has made Teachbook aware of these issues but Teachbook has "willfully and deliberately persisted in its misappropriation of the Facebook brand, forcing Facebook to protect its user community and the strength of the famous Facebook trademark through this action."
There is an implicit warning embedded in Facebook's complaint for any other socially-oriented site that might dare use the suffix "-BOOK":
If others could freely use "generic plus BOOK" marks for online networking services targeted to that particular generic category of individuals, the suffix BOOK could become a generic term for 'online community/networking services' or 'social networking services.' That would dilute the distinctiveness of the FACEBOOK Marks, impairing their ability to function as unique and distinctive identifiers of Facebook's goods and services.
For the heartache the education-centered site has caused, Facebook wants Teachbook's domain name, profits and damages.
In essence, there shall be no other BOOK but Facebook. You shall have no pokings or Farmville updatings save for in Facebook, forever and ever without end. Thus it is written.
[CN]
More: Meet the Up-and-Coming Stars in the New York Tech Scene