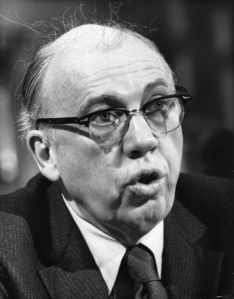 There have been some great hits for the S.E.C. this year, some misses, a record fine and, just this week, another proud moment for New Jersey. In other words, 2010 has been what the Nixon-era S.E.C. chairman William J. Casey would have called an interesting year for financial thumbscrews. "We're here today to talk about enforcement," he said at a conference in the old Biltmore Hotel in 1972. "But what is enforcement anyhow? I looked the word up in the dictionary before I came here and found it defined as 'compulsion or attempted compulsion, especially by physical violence.' Physical violence is remote from our concerns this afternoon. I see nothing on the program dealing with racks, thumbscrews, or the third degree."
Here are some of the commission's recent highlights, by order of appearance:
February – Bank of America (BAC)'s $150 million fine had been a long time coming. In August 2009, the S.E.C. announced a $33 million settlement for claims that the bank had misled its shareholders about $5 billion in Merrill Lynch bonuses. Within a few days, the settlement looked bad. Then it looked awful. Then Judge Jed S. Rakoff officially rejected it, publicly scolding the S.E.C. for going easy. In February, Judge Rakoff accepted a revised $150 million fine, but wasn't thrilled: "This," he grumbled, "is half-baked justice at best."
April – Private equity god Steven Rattner didn't get to settle with the S.E.C. over the hilariously lurid pay-to-play New York pension fund scandal, but his old firm, Quadrangle, did. The firm not only agreed to pay $5 million, but it publicly disavowed its old boss, volunteering that his "conduct was inappropriate, wrong, and unethical."
May – When Pequot Capital and former hedge fund giant Arthur Samburg were fined $28 million, the real lesson, besides not trading on illegal insider information, was to be kind to ex-spouses.
July – After all the fuss and noise, not to mention the rumors that Goldman Sachs would be paying up to $5 billion, Goldman Sachs suddenly settled accusations that it had misled its investors, paying $550 million and admitting no wrongdoing. On the one hand, as the S.E.C. enforcement director Robert Khuzami pointed out a lot, it was the most a financial services firm had ever been fined by the S.E.C. On the other hand, Goldman was giddy. "I'm jumping up and down and telling my dad to buy," said Brad Hintz, the former CFO of Lehman Brothers, who now analyzes Goldman for Sanford C. Bernstein.
July – This got overshadowed by Goldman, so you probably don't remember that Dell, its former executives, and its billionaire founder were fined more than $100 million for padding earnings with sly payments from Intel. They're probably happy it didn't stand out: "We are pleased," mogul Michael Dell said, "to have resolved this matter."
July – To make up for billions of dollars of underreported subprime holdings during the months leading up to the climax of the financial crisis, Citigroup (C) was fined $75 million this summer, and ex-CFO Gary Crittenden had to pay $100,000, slightly edging out former investor relations chief Arthur Tildesley Jr.'s $80,000. "This was not what we call in the law malum per se, bad people trying to do bad things, evil doings," Citi chairman Richard Parsons said afterwards, speaking about executives during the financial crisis. "These are people who got caught up." But Judge Ellen S. Huvelle was not amused. She rejected the deal, asking, among other things, "why the agency charged only two executives with wrongdoing when more senior executives were involved."
August – On Wednesday, the S.E.C. declared that the State of New Jersey had committed securities fraud by misleading investors about the condition of its two biggest pension funds (citing bonds in 79 offerings that added up to $26 billion). On the one hand, it was the S.E.C.'s first-ever fraud case against a state; on the other, New Jersey settled without paying a fine, or admitting or denying the accusations. So life goes on.